Overview
This condition is characterized by a progressive flattening or falling of the arch. It is often referred to as posterior tibial tendon dysfunction (PTTD) and is becoming a more commonly recognized foot problem. Since the condition develops over time, it is typically diagnosed in adulthood. It usually only develops in one foot although it can affect both. Since it is progressive, it is common for symptoms to worsen, especially when it is not treated early. The posterior tibial tendon attaches to the bones on the inside of your foot and is vital to the support structure within the foot. With PTTD, changes in the tendon impair its ability to function normally. The result is less support for the arch, which in turn causes it to fall or flatten. A flattening arch can cause the heel to shift out of alignment, the forefoot to rotate outward, the heel cord to tighten, and possible deformity of the foot. Common symptoms include pain along the inside of the ankle, swelling, an inward rolling of the ankle, pain that is worse with activity, and joint pain as arthritis sets in.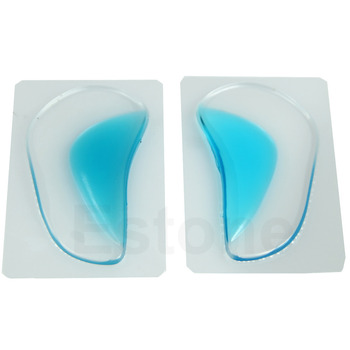 Causes
Adult flatfoot typically occurs very gradually. If often develops in an obese person who already has somewhat flat feet. As the person ages, the tendons and ligaments that support the foot begin to lose their strength and elasticity.
Symptoms
The types of symptoms that may indicate Adult-Acquired Flat Foot Deformity include foot pain that worsens over time, loss of the arch, abnormal shoe wear (excessive wearing on the inner side of shoe from walking on the inner side of the foot) and an awkward appearance of the foot and ankle (when viewed from behind, heel and toes appear to go out to the side). It is important that we help individuals recognize the early symptoms of this condition, as there are many treatment options, depending upon the severity, the age of the patient, and the desired activity levels.
Diagnosis
In the early stages of dysfunction of the posterior tibial tendon, most of the discomfort is located medially along the course of the tendon and the patient rep